Types of limited company registration in coimbatore – documents requirements
By : Com_comb
Category : business registration entities, Company, Company Registration, Company Registration in Bangalore, limited liability partnership, LLP, One person company registration, opc, Private Limited Company, private limited company, public limited company registration in coimbatore, shares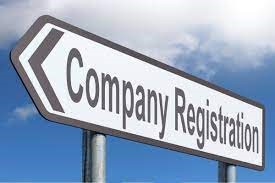 business registration entities
Private limited company
A Private Limited Company in Coimbatore is a type of company that has a minimum of two and a maximum of 200 members. As the name suggests, it cannot raise the funds from the public, which means the company cannot publicly issue the shares. There is no paid-up capital required now to set up an LTD.
Some benefits of having a private limited company
The liability of the company's owner with respect to the company's debt is only limited to his/her shares.
The shares of the company are easily transferrable to the other person.
The company can issue debentures and can receive funds from public platforms, thus making it easier to raise the money.
There are more tax benefits in LTDs and the percentage of applied tax is also lesser as compared to other types of company registrations.
How to register a private limited company
Obtain Directors Identification Number (DIN), which is a unique code that requires you to have a PAN card, Aadhaar card, bank statement, phone and electricity bill
After that, a name registration application needs to be filed.
Now, you need to draft MOA and AOA. MOA states the objects of the company while AOA specifies the rules and regulations of the company.
Now file the application through SPICE-E form on MCA's website and obtain PAN and TAN applications.
If all your papers are in order, you are done with your application.
Public limited company registration
A Public Limited Company in Coimbatore is a creation of law and is incorporated as per the law and provisions laid down in The Companies act 2013, and the rules made thereunder. Seven or more persons are needed as promoters of a public limited company, out of which at least three persons should be the first directors of the company. There is no maximum limit on the numbers of shareholders of a public limited company, while the maximum number of directors as prescribed is fifteen, which can be further increased.
Minimum Seven Persons: A public limited company registration in coimbatore can be, by at least seven persons, who shall act as the shareholders of the company. There is no limit on the number of shareholders and the minimum director required is 3 which can't exceed 15 directors.
Minimum Requirements to Register Public Limited Company
Resident Director: One director of the company must be resident in India. A person is said to be resident if he or she stays in India for at least 182 days during the preceding financial year irrespective of their citizenship. The days of stay can be in phases.
Capital Requirement: Invest as per requirement of your business, and there is no minimum capital requirement as such to be maintained in the company. However, the government fee on company registration is calculated on the capital
Unique Name of Company: The proposed name of the company should not resemble any existing company or LLP. Further you must check the trademark registry to ensure that the name does not match with any registered or applied trademark in India.
Registration process
Step – 1: Digital Signature of Director
As the application for Company Incorporation is filed online, the process starts with the issuance of Digital Signatures of class two.
Step – 2: Name Approval Of Company
The Company name must be unique and should not be same or similar to an existing company, LLP or a trademark.
Step – 3: Filling For Incorporation
One single application (spice 32) is filed for incorporation of the company. with the approval of this the Certificate is Issued.
Step – 4: PAN, TAN & Bank Account
The IT Department allots PAN  & TAN, which is mentioned on the certificate of incorporation. Next is Bank A/c opening
One-person company
A new type of business structure called One Person Company registration in Coimbatore (OPC) was introduced by the Indian government in 2013.
Until 2013, a single person could not incorporate a company, you needed to have a minimum of two directors to do that.
But why would you need to incorporate a company if you are an individual instead of just going for sole proprietorship?
An incorporated company helps entrepreneurs limit their liabilities and also avail certain tax benefits. But with OPC, an individual could incorporate a company and be the sole director while retaining 100 percent of the company.
Other benefits of an OPC
Lesser compliance compared to a private limited
Limited liability for directors (meaning the owner's personal assets won't be at risk in the event of an unfortunate event)
Legal Recognition
Makes it easier to get loans from banks
Complete control of the company
Easy to manage
How to register a one-person company?
Obtain Digital Signature Certificate (DSC)
Obtain Director Identification Number (DIN)
Apply for Name Approval
Documents required:
Memorandum of Association (MoA)
Articles of Association (AoA)
Proof of registered office
Affidavit and consent of director
A declaration that all compliances have been made
File all forms with Ministry of Corporate Affairs (MCA)
Collect your certificate of Incorporation
Approach a CA and they should be able to take care of the entire process for a nominal fee.
Limited liability partnership
Limited liability partnership (LLP) takes advantage of other business structures corporation, partnerships, and sole proprietorship. Limited liability partnership is entitled as flexible business structures, and LLP separates personal and business liabilities. Every owner will have their tax liabilities shared.
LLPs are not liable for business debts like other business structures, and these have limited life.
Key advantages of LLP
The paperwork in LLP in Coimbatore is much lesser as compared to other registrations. This makes LLP more flexible and easier to form.
LLPs keep their members safe from the liabilities like personal debts and legal hearings.
It also provides tax flexibility where the income, expenditures, and profits become the part of owner's tax returns.
In LLPs, one does not have to necessarily follow a business structure to run one's organisation.
Profit sharing is also flexible in LLPs.
How to set up an LLP?
Apply for DPIN (Designated Partner Identification Number) by filling the form online.
Acquire your Digital Signature Certificate and register it on MCA portal.
Get the approval for your LLP in Coimbatore name from the Ministry of Corporate Affairs.
After approval, fill the incorporation form to register the LLP and obtain the LLP agreement.