criteria to create a company formation in Coimbatore
By : Com_comb
Category : Administration, Annual General Meeting, business registration entities, Company, Company Registration, Company Registration in Bangalore, company registration in Coimbatore, Director, limited liability partnership, LLP, One person company registration, opc, private limited company, Private Limited Company
company formation in coimbatore , to know about the formation and principles of company formation, take look into the blog…
company registration services which includes Private limited company registration, Public limited company registration, Section 8 and 25 company registration, One person company (OPC) registration, Limited liability partnership (LLP) registration in Coimbatore.
Private Limited Company:
for private limited company, basic requirements are:
A minimum of 2 directors is require for a maximum of 15 directors and one should be a resident of India.
At least 2 shareholders a maximum of 200 shareholders are require.
Any amount of capital but the government. Fee to be paid for at least one lakh shares (authorized capital fee)
Address details required for registered office
Companies cannot accept deposits from the public or even give shares to the public.
Address and identity proof mandatory for directors. PAN card is also mandatory for all Indian citizens.
Public limited company:
for public limited company, basic requirements are:
Must have at least 3 directors and one Indian resident.
At least 7 shareholders and no cap on the maximum limit.
Any amount of capital but the government. Fee to be paid for minimum shares of Lakh Lakh (Authorized Capital Fee)
An Indian address is required for the registered office.
Address and identity proof mandatory for directors. PAN card is also mandatory for all Indian citizens.
DIN (Director Identification Number) for all directors
DSC (digital signature certificate) for one of the directors
Companies and institutions with large corporate investments usually choose a public limited company
Registration process
Step 1: Receive digital signature (DSC)
The registration process of a private limited company is completely online and therefore it needs a digital signature to include a private limited company. Subscribers and directors must have a valid DSC (Class II or III). You can get DSC from us in just one day. It is already included in our package. This step can be skipped if the director already has a DSC.
Step 2: Apply for DIN (Director Identification Number)
Anyone who wants to become a director in a company has to apply for a DIN if they do not already have one. A DIN can be used to become a director in a number of companies. It can be obtained by filing DIR-3 or directly by Spicy at the time of insertion.
Step 3: Apply for name approval
Names can be submitted for approval through the Name Approval Form or at the time of joining SPIC (INC-32). If the name is not valid at the first opportunity, you can file for re-submission or re-file the spicy form. This whole process takes 2-3 days. Please note that DSC and DIN will not be required to fill the name approval form for name reservation. Only MCA account is mandatory.
Step 4: Form Spacey (INC-32)
Complete the application in INC-32 after being digitally certified by a chartered account or company secretary or an advocate in practice.
Step 5: E-MoA (INC-33) and E-AOA (INC-34)
SPCC These forms had to be filled on a physical basis before the introduction of SPCC, but now they have to be filled by SPCC. (INC-C૨) with MCA. Will be able to file filed online on the portal. These forms must be digitally signed by the MOA and AOA subscribers. If all the details are filled in properly and all the required documents are attached, the Registrar will issue a certificate of incorporation and the company will be allotted a CIN (Corporate Identity Number).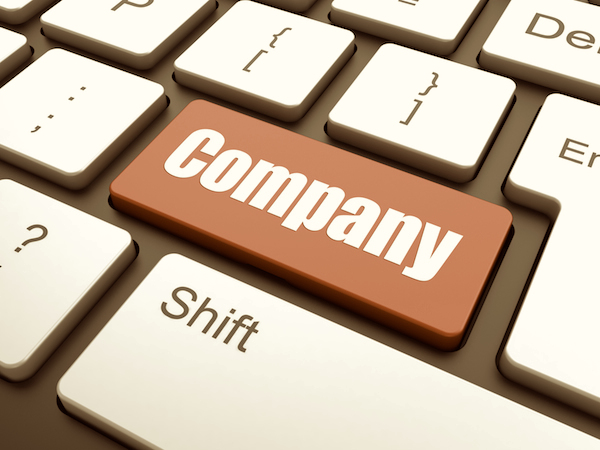 Importance of company registration in Coimbatore
If you want to grow your business you can consider whether it is the right time to register a company. Establishing a company can be a relatively simple and stress free experience and can offer the following benefits: –
You can limit your personal liability by registering a company. Now the applicant is legally responsible for all aspects of your business, including any debts or losses. If you sell or injure a defective product during your business, you will be personally liable. This can lead to the loss of your personal property. A company is a separate legal entity and an easy way to protect your personal property from your business actions.
You can reduce your tax liability if you have a higher tax rate. Registering your company can significantly reduce your tax burden. Companies and small businesses are also entitled to no. Tax deduction.
By registering your company you will enhance the brand image, reputation and vision of your business. It is also important to be a registered company for any dealings with future parties. Because many businesses will only hire or affiliate registered companies
Raise significant capital for your business. As a company your ability to attract investors and raise money in your business can be very simple. Registering your company gives you the ability to grow and borrow. The stock sells more and the capital will increase. If you have another business structure you will have to pay tax at your personal tax income rate. It may be necessary to raise money for the growth and expansion of your business and it is more appropriate for investors to invest in a registered company rather than a sole trader or partnership. We make it easy for you to set up a company with the 100% registration online registration process. We have a range of additional services to help you save your new company and grow your brand name.
Benefits of Company formation in Coimbatore
Limited liability
The first and foremost advantage of doing business by a company is the limited liability given to the company's directors and shareholders. As a sole proprietorship or partnership business, the personal property of the proprietor or partners may be at risk in the event of a business failure, but this is not the case for the company. Tragic events such as business failure are not always under the control of the entrepreneur; it is therefore significant to protect the personal property of the businessman in case of emergency.
Permanent succession
Another important characteristic of a private limited company is perpetual succession. There is a famous saying that director members can come and members can come too, but the company exists forever. Once involved the company survives in compliance with the provisions of the law until it is wound up. The death, disability or retirement of any of its members does not affect its continuity, regardless of the change in the company's membership.
Easy transfer
Wherever it is proposed to sell the business as an existing concern, it is necessary to transfer the entire shareholding to the buyer and thus facilitate a smooth change in management and ownership. This will save the promoters time and money. A large amount of stamp duty has been saved.
Borrowing capacity
A company can enjoy a better way to borrow funds. It can issue debentures, be safe as well as unsecured, accept deposits from people, etc. But banking and financial institutions prefer to provide large financial support to the company rather than partnership fees or ownership concerns.
One person company formation In Coimbatore
About the One Person Company (OPC), a new concept has been introduced in the Companies Act 2013. In a private company, at least 2 directors and 2 members are required while in a public company, at least 3 directors and at least 7 members are required.
A single person could not previously include the company. But now under section 2 (62) of the Companies Act 2013, a company can be formed with only 1 director and 1 member. It is a form of a company where compliance requirements are lower than a private company.
One Person Company (OPC): Registration Process
According to the Ministry of Corporate Affairs, the registration process for an individual company can be as follows:
Application for Digital Signature Certificate (DSC):
To obtain DSC, the proposed director will need the relevant documents; Proof of address, Aadhaar card, PAN card, photograph, and email-id and phone number. DSC is important because all the registration process of a company is done digitally.
Application for Director Identification Number (DIN):
The proposed director has to fill up a spicy form to get the DIN. Details of the name and address proof of the director should be submitted here. If the company already exists, Form DIR3 has to be filled.
Name Approval Application:
The name for company registration in Coimbatore can be approved by applying in Form Spicy 32 or by using the Run Web service of the Ministry of Corporate Affairs. Must provide a selected name with the signature. The Ministry will again decide to approve the two proposed names along with the notification. Once approved the name of the company has to be attached to the private limited at the end, for example, ABC (OPC) Pvt. Ltd. You can search your company name here.
LLP company formation in Coimbatore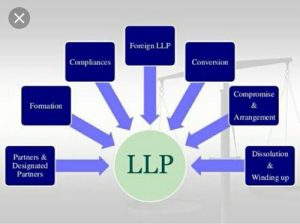 An LLP or limited liability partnership is an alternative business form that provides benefits such as limited liability company formation in Coimbatore benefits and relief payments to the partnership firm.
LLPs, therefore, represent components of both partnerships and corporations. This innovative and motivated form of the company has been in the Indian corporate world for over 200 years. No. The limited liability was introduced by the Partnership Act.
About LLP
This unique hybrid combination of limited and Partnership Company formation in Coimbatore is thus suitable for small, medium sized businesses or professionals.
The introduction of being one of the easiest types of businesses to enter and operate there has garnered over one lakh registrations in India. A minimum of two partners can include an LLP, there is no upper limit.
One partner in an LLP is not responsible for another partner's misconduct or negligence. The mutual rights and obligations of the partners with the LLP are governed by agreements that are signed between the partners.
As an LLP, it is not capable of issuing equity shares. LLPs should not be chosen for any business that plans to raise equity funds angels investors, venture capitalists or private equity.
Registration process of LLP company formation in coimbatore
Step 1: Obtain DSC and DIN
The first step is to get the DSC of the desired partners of the limited liability partnership. This is because all the forms need to be submitted online and the digital signatures of the director are required.
The law also requires all directors to file for a DIN number. The application has to be made in DIR-in.
Step 2: Apply for name approval
This process involves the registration of an LLP. Before you do this, you need to see if the name has already been taken. You can check out the free search feature on the MCA portal. The registrar only allows LLP names that have not been taken before.
The name will be approve by the Registrar only if the Central Government does not consider it undesirable. The name should not bear any resemblance to any existing partnership payments, LLPs, trademarks or corporations.
Step 3: LLP Agreement
The LLP agreement is very crucial in a limited liability partnership because it determines the mutual rights and duties between the partners and between the LLP and the partners. Partners enter into an LLP agreement on LLP registration by filing 3 online forums on the MCA portal. This process must be done within 30 days of the date of insertion.
Step 4: LLP Incorporation Certificate
Once the registrar approves your MOA and AOA, you will go closer to registering your LLP. The next step is to get the LLP Incorporation Certificate. You can do this by submitting all the documents to the registrar. Deadlines range from 2 to 12 days. Once you get your LLP Incorporation certificate, you're ready to go.
Step 5: Apply for PAN and TAN and bank account
As soon as you get the certificate of investment, you need to apply with NSDL for your company page and TAN. The cost for this procedure is less than Rs.200 and it takes about three weeks to complete.